Sherman College of Chiropractic
tuition and financial aid
Chiropractic College Tuition
Our financial aid packages – combining federal and institutional aid – make us one of the most affordable chiropractic colleges in the country. Nearly 98% of students receive some form of financial aid – including loans, scholarships, family discounts and work-study. Sherman also participates in the Post-9/11 Veterans Educational Assistance Act of the Yellow Ribbon Program.
Total

Tuition
Tuition is $8, 279 per quarter. 
Total annual tuition is $33,116.
Low

Default Rate
Our Title IV Default rate is 4.1%, which means graduates are well able to pay off loans and practice successfully. This speaks to the ability of our program to prepare you for practice, and it reflects our commitment to your financial success.
Applications for

Financial Aid
Applications for financial aid must be filed with the college a minimum of six weeks prior to registration.
Sherman Financial Aid Application
Free Application for Federal Student Aid (FAFSA) at www.fafsa.ed.gov; Sherman College's FAFSA code is 013853.
Entrance Counseling and Federal Stafford Master Promissory Note (www.studentloans.gov).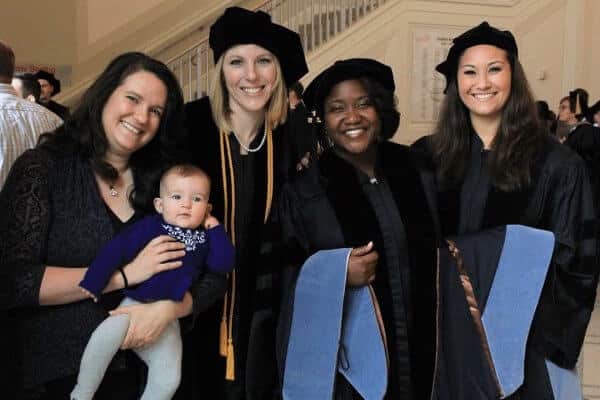 Attending chiropractic college is a financial investment that you won't take lightly, and neither will we. Sherman College offers extensive financial planning services and experienced staff members to guide you through the financial planning process to help you minimize loans and get the most for your education dollar.
Institutional

Discounts
When husband and wife are both enrolled at full tuition in the program, each may apply for a 25% tuition discount. Members of the immediate family (children, parents, brothers, and sisters) enrolled in the program each receives a 10% discount.
Yellow Ribbon Program for

Veterans
Qualified students who are U.S. veterans may receive benefits from the Veterans Administration through GI Bill programs. Through the Yellow Ribbon Program, Sherman College matches VA contributions up to 100 percent of tuition. Yellow Ribbon funding is awarded to eligible veterans on a first-come, first-served basis.
Available

Loans
The college offers
Perkins Loan
Unsubsidized Stafford Loan
Grad Plus Loan
Emergency loans.
Information on private loan sources is also available if needed.
Education

Scholarships
Several scholarships and awards are available
B.J. Palmer Philosophy Scholarship
Rex Mumford Kasler Scholarship
Citizenship Award
Academic Achievement Award
Lyle W. and Eula M. Sherman Scholarship
DE Warriors Scholarships
Outstanding Student of the Year Award
York Center Scholarship
Berkowitz Scholarship
CG Haynes Scholarships
Michigan Chiropractic Scholarships
John Yglesias Scholarships
Beane Family Scholarships
Applications must be submitted to the Director of Financial Aid. Description and Requirements.
Legacy 

Scholarships
Children of Sherman alumni are eligible for the Legacy Scholarship, which awards $300 per quarter and is renewable for the entire time of enrollment, as long as the student is enrolled at full tuition and maintains satisfactory academic progress. Additional scholarships are available to currently enrolled Sherman students.
Average

Debt
Average debt upon graduation is $168,280, to cover tuition books and living expenses (this amount does not include loans from undergraduate or accrued interest).
Average debt is based on 14 quarters of study at Sherman College.
---
Assistance Following

Graduation
Federal programs, such as income-based repayment and loan forgiveness, are available to chiropractic college graduates. With an income-based repayment plan, payments are based on household income and size. With the Pay As You Earn Program, your maximum monthly payment will be 10% of discretionary income for up to 20 years. Loan forgiveness also applies to doctors of chiropractic. If you work for a federal, state, local or nonprofit organization, you may be eligible for loan forgiveness after you complete 120 monthly payments under a qualifying repayment plan.
Have

Questions?
Contact the Financial Aid Office at 800-849-8771, ext. 275, or email financialaid@sherman.edu for more information.
Sherman College does not discriminate on the basis of sex, race, color, or national and ethnic origin in administration of its educational policies, employment policies, admissions policies, scholarship and loan programs, or other school-administered
programs.